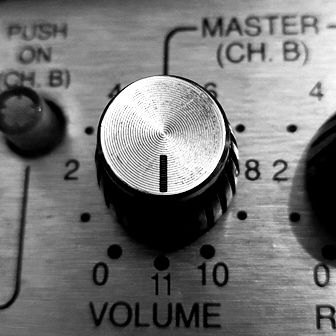 Bio
"Red Light Acid Test have riffs for days on Lose Myself"
– Alex Baker, Kerrang radio
"As soon as I heard Elephants I knew that I had to play it. It's something a bit different" 
– Dunk MacKellar, Total Rock Radio
"This really is a cracking debut from a brand-new band with an intelligent and exciting sound, and certainly deserves some attention."
– Uber Rock Magazine
"We love a good, solid debut and Red Light Acid Test have dropped a beauty here in 'Lose Myself'."
– Clout blog
"This band are firmly on my rock radar"
 – Kaz Ay, Heavy Rock Show, East London Radio
"Red Light Acid Test is one you'll definitely wanna watch in 2021!"
- Richer Unsigned Artist of the Week
Red Light Acid Test emerged from London's burgeoning alternative rock scene in 2019. Embracing a dark, tarnished vision, the four-piece sharpened their sound by gigging around the capital's back room bars. Merging grunge's spit & fury and post punk's angular riffs, RLAT create a noisy blast of brooding intensity.

In May 2020 the band released the first of 3 songs recorded with the Mercury Prize nominated producer Ian
Davenport (Band of Skulls, Gaz Coombes, Slowdive) in his Oxford based studio. 'Lose Myself' was an immediate hit with the radio and press, generating positive reviews and strong airplay on radio stations throughout the UK and Ireland.

In July the band released their second caustic single 'Elephants', a statement against the fakery of modern life.
Sounding like a barrage of post grunge heaviness, this single again received wide airplay and strong reviews.

The highly anticipated 3rd single 'Relapse' was released in October. A strong statement of intent from the start of the dark synth bass note, it weaves heavy, overdriven riffs with an edgy, soulful vocal. RLAT once again created headcrushing music with no compromises. Relapse received wide acclaim and radio plays across the England, Scotland Wales, Northern Ireland, Ireland and the USA.

2021 started with Uber Rock's Jim Rowland putting RLAT in his top 5 bands from 2020 and Stewart Pink from Phoenix FM's 'The As Yet Untitled Rock Show' adding the band's Lose Myself to his top singles from 2020.

In January 2021 Richer Unsigned made Red Light Acid Test their artist of the week.
"While the heavy, angular riffs and big drums are the immediate pulls, the band does a fantastic job creating frenetic, anxious tension in both the music and lyrics that really hold you as a listener. If you like your rock dark, heavy and moody, Red Light Acid Test is one you'll definitely wanna watch in 2021!"

Red Light Acid Test are currently recording new songs with the producer Ian Davenport and will be releasing new music across 2022.

RED LIGHT ACID TEST are:
Laurence McCron - Vocals & Guitar
Oli Suchanek – Guitar
Nick Emery – Bass
Tom Eustace – Drums & berocca shaker